From Kelsey Ale — best-selling author and culinary extraordinaire who has transformed millions — comes her wildly-anticipated cookbook for the on-the-go, health-conscious snack lover:
CLAIM YOUR FREE PHYSICAL COPY BELOW WHILE SUPPLIES LAST!
Paleo Snacks
153 Satisfying, Guilt-Free, Nutritious Snacks Guaranteed To Tide You And Your Kids Over Till Mealtime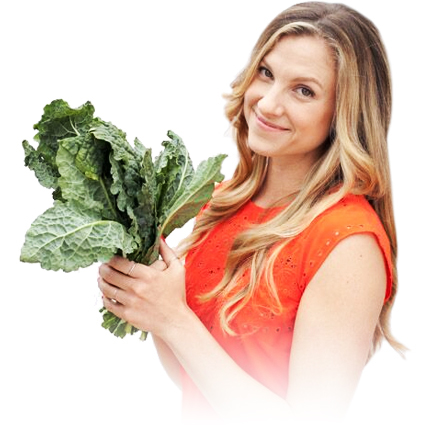 "If you want addictive…revitalizing… and insanely delicious snacks that satisfy midday cravings, keeping your body fit & mind energized…
I'd love to send you a FREE, physical copy of Paleo Snacks – plus a complimentary gift to guide you on your health journey!"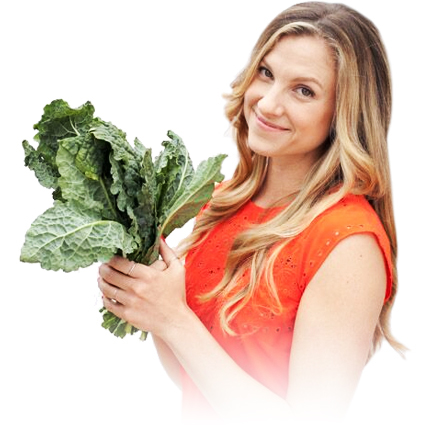 Here's how to whip up timeless favorites more delicious and more nourishing than apples, carrots, trail mix, even what's at the grocery store – in less than 10 minutes: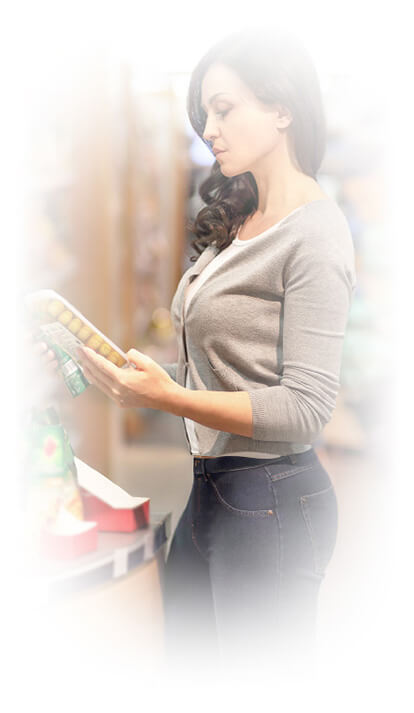 Dear Friend,
We've both been there.
At the grocery store, hoping we "stay strong"
In the snack aisle, gripping the cart as hard as you can. At check-out, summoning every ounce of superhuman willpower…
… and even though you know you deserve it, pass on that sweet, salty, and oh-so-crunchy snack you crave.
Why does snacking come with a side of guilt?
The answer: it doesn't have to!
Which is why I'd love to send you a FREE, physical copy of my wildly-anticipated cookbook: Paleo Snacks.
If you want bite-sized, portable goodies to munch on between meals with loved ones at home, the office, or on-the-go…
And you're tired of processed junk that drains your wallet, energy, and piles on calories & guilt…
This is the cookbook you've been dreaming of.
It'll transform your relationship with food and enjoyable snacks you've denied yourself for too long.
Inside, I reveal 153 irresistible and taste-bud-popping snacks that curb hunger… refuel… and reinvigorate your mind & body.
Take a look:

On-the-go energy bites for the "busy bee" : Blueberry anti-aging gummies, Rice-less crispies, Paleo energy bars. Throw these in a Ziploc bag to enjoy on the next hike, beach day, work trip, flight, Zumba class, even as a secret stash at the office. Starting on page 11.
Crunchy, salty, and savory goodness for a joyous night-in: "Cheesy" Paleo Doritos, Bacon-wrapped sweet potato bites, Soft-pretzel bites. Warning: leave these goodies laying around and they'll vanish quick. The best part is you'll boost your metabolism with every bite. Reason why below. Starting on page 125.
Sweet tooth heaven: Strawberry shortcake bites, Dark chocolate mousse, and Cookie dough fat bombs. Perfect ooey-gooey munchies to satisfy your sweet tooth and give you a jolt of energy before, during, or after a long day. Starting on page 85.
Crispy, warm & toasty, party-favorites for before, after, or during dinner: Sweet Potato tater-tots, Shredded chicken-stuffed avocado, Bacon-wrapped onion rings. Serve these fan-favorites at your next dinner party and guests will swear it's catered. Same restaurant-style crispy taste and texture, except these are healthy for you. Starting on page 197.
Melt-in-your-mouth midnight munchies: Carrot cake bites, Almond butter banana bites, Maple cinnamon roasted cashews. Sleep like a baby after! The real surprise? You can also throw these in your kids' lunch to nibble on in class or on the ride home. They'll love you for it! Starting on page 89.
Go ahead – tell me your mouth isn't watering as you see those marvelous recipe photos.
(We'll get to the rest shortly.)
Now, what customers really rave about is how these recipes are tasty, ultra-fast & easy-to-make, and versatile – without the guilt of traditional snacks.
The secret?
Every recipe is Paleo-approved, which means there's no gluten, no dairy, no sugar, and no processed or artificial ingredients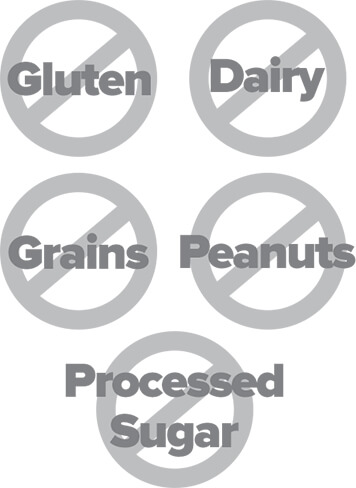 Eat your heart out… and then some… your body will love you for it!
Here's why:
When you remove toxic ingredients that companies stuff snacks with – the same gunk that makes them impossible to put down – nearly every area of your health perks up.
A recent medical investigation of 19 cutting-edge studies proves it.
"Health markers" like cholesterol, blood sugar, inflammation, even thyroid issues improve.
You boost your metabolism. You sleep tighter. Think clearer. And tackle the day with energy you didn 't know you had because there's nothing holding you back.
In fact: I'd bet you'll even get a few, unexpected compliments about how youthful your skin looks and how full your hair is…
Don't take my word for it:
Linda C.
I lost 11 pounds in 9 days. My blood pressure came down and my pulse rate came up from the 40s. When I walk I'm not in pain and I can walk with a normal stride instead of hopping for five steps before I can get going. The most astounding is that I am not in pain. I was in constant pain prior to this diet.
Martin
I have mainly got good relief from Arthritis and good weight loss, with which has come a general feeling of wellness and a lot more positive outlook on life, by far the best though is I am no longer on any medications at all.
Julie Z.
I have been SO pleased with the recipes thus far! Nice and easy!
Results may vary: testimonials do not necessarily reflect the experience of the typical user*

The bottom line?
Paleo grants you a one-of-a-kind makeover – inside and out!
And Paleo Snacks is a hardcore delicious yet drop-dead simple way of doing it… ABSOLUTELY FREE.
Imagine it!
Diving into Snickers bliss balls, Strawberry cashew fat bombs, Keto freezer snacks on the next road trip, your kids grinning ear-to-ear and sinking their teeth into seconds. I'll reveal how starting on page 95.
Cauliflower breadsticks and Macadamia chicken nuggets for those grueling days you can't get out of meetings… you're running errands… or you want a "little something something" before dinner. Starting on page 283.
Turmeric gummies, Chocolate banana chips, even Maple cinnamon pecan candies to sneak into movie theaters… as a midday pick-me-up… or keep them around the house, just in case. Easy instructions starting on page 1.
Better yet: seeing and feeling the results that come with eating Paleo – the way nature intended!
If you'd like to claim your FREE cookbook, the time is now.
We only have 500 copies to give away today.
All you have to do is click the button below now, and tell us where to send your full-color copy of Paleo Snacks.
(There's no hidden charge or sneaky subscription. Just a free cookbook – as a way of welcoming you to our online health community.)
Because truth is?
If you think those recipes look scrumptious, we're just getting started!
In total: there are 153 beautiful… light & fluffy… fabulous snack combinations for you and your loved ones to devour, guilt-free.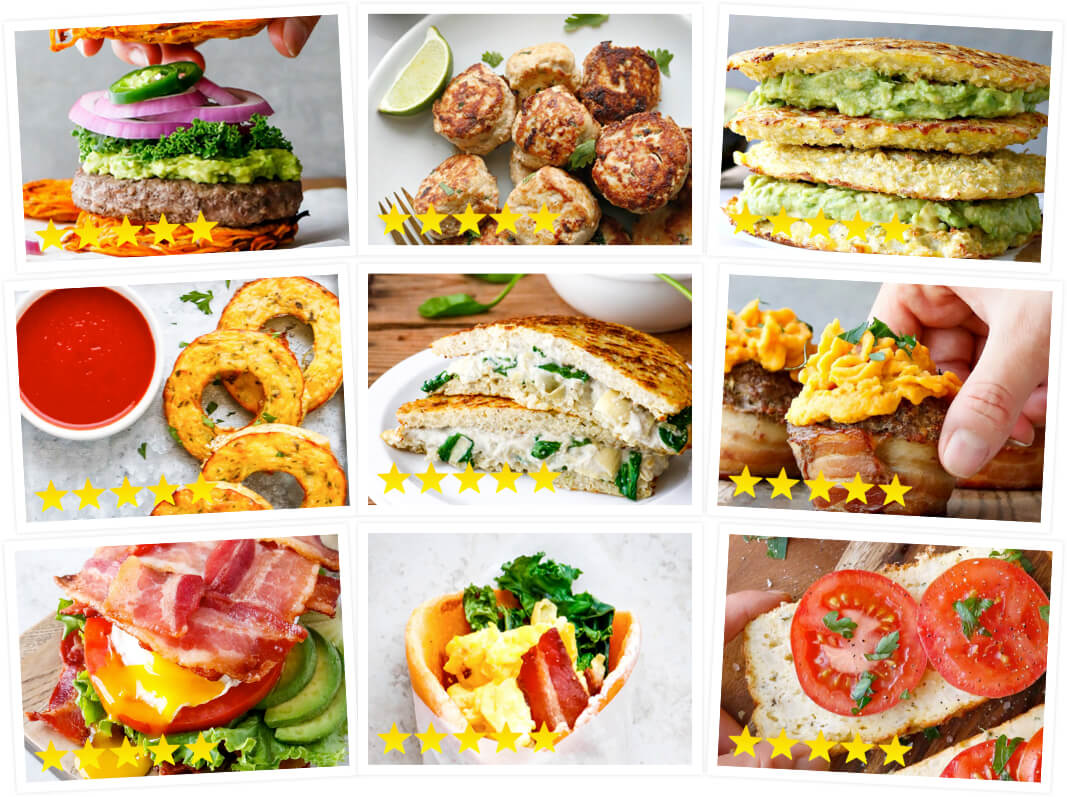 Put another way:
You're covered for every craving – no matter how "busy" life gets.
Because I've designed many of these hearty recipes to be crafted up in less than 10 minutes …
With natural ingredients you likely already have in your kitchen.
(Which means you can forget shopping at multiple grocery stores or slaving away behind a stove all night.)
That's right: get the midnight munchies, and satisfy them by 12:10!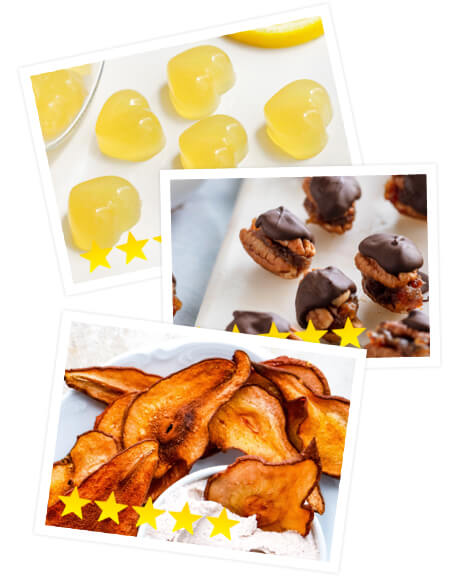 How fantastic is that?
If you're new to cooking, that might seem impossible…
But I'll take you by the hand with practical, easy-to-follow instructions for every decadent snack.
Even if you're not a whiz in the kitchen…
No matter if you're stretched between a 40+ hour work week… the kids… and everything else "life" throws your way…
Regardless if you've neglected your diet and health for decades…
Or you have the pickiest eaters running around the house.
All I ask is you give me a few minutes to prove it.
Why create this cookbook – and why am I giving it away today for FREE?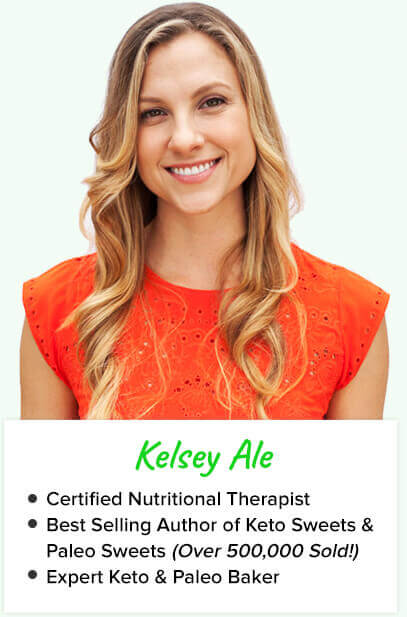 To answer that, let's start with a proper introduction:
Hi, I'm Kelsey Ale!
I'm a licensed nutritional therapist & professional baker.
You might recognize my best-selling cookbooks – Paleo Sweets and Keto Sweets – which have sold nearly a combined 500,000 copies…
Or from PaleoHacks – a leading health and wellness company.
Together, I'm proud to say we've touched the lives of upwards of over 1.5 million deserving people.
And we're on a mission to double that in 2019.
Because people have been raving about my recipes ever since — and I'd like YOU to be our next success story:
Janie
I love the recipes just like they are, which is easy.
Alicia P.
I've lost 8 pounds, in week!
Nancy W.
I feel better, sleep better and eat healthier. I have lost 10 pounds.
Results may vary: testimonials do not necessarily reflect the experience of the typical user*
Which brings me to why I created this cookbook for you:
If there's one trap most fall into when trying to supercharge their health, vitality, and energy…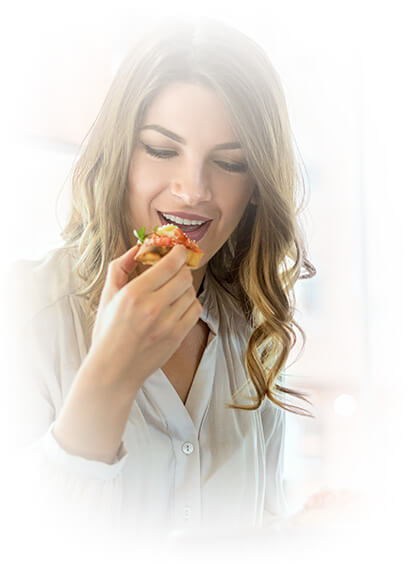 It's snacking!
Think about how many people you know – perhaps even you – who eat healthy all day, enjoy a wonderfully nutritious dinner…
Then… the second 9PM hits… cravings strike.
Next thing you know, like clockwork, you're halfway through a box of Chips Ahoy, wondering where you went wrong.
The regret… the guilt… no more!
This cookbook will guarantee it never happens to you again.
Because when you fuel your body with the correct snacks during the day, cravings vanish. Which means you make better, healthier choices, including after dinner time.
Portions are kept under control…
Your energy beams…
And frankly, life's more FUN when food isn't the only thing on your mind.
(Besides: if you're as busy as I am, sometimes snacking is the only way to sneak in a bite when juggling career and family.)
Which is why I'd like you to try Paleo Snacks FREE.
Plain and simple – I know the struggle.
With everything you have going on in your life, it can be tough to find the time to making healthy food choices, right?
It's not your fault the odds are stacked against you, either…
Here's the #1 problem with healthy
snacking (and our elegant solution)
Point blank: healthy snacking is boring!
Don't get me wrong: I love apples, carrots, and sliced bell peppers, but they don't hit-the-spot.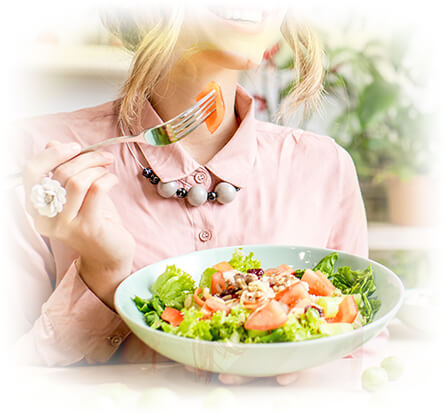 Sure, there's trail mix.
It's not bad.
If fact: it's quite nutritious. But it gets old — fast.
Where's the variety?
As for other "Paleo snacks" online, all 87,987 google search results worth…
Blehhh!
You can force them down, if you wanted to.
But they didn't have that "crave-ability" factor my clients wanted to make them can't-eat-just-one satisfying.
So, after countless emails, calls, and Facebook messages from customers, I had to get creative:
I spent the last year reverse-engineering Paleo snacks — turning my kitchen into a "test kitchen" worthy of The Food Channel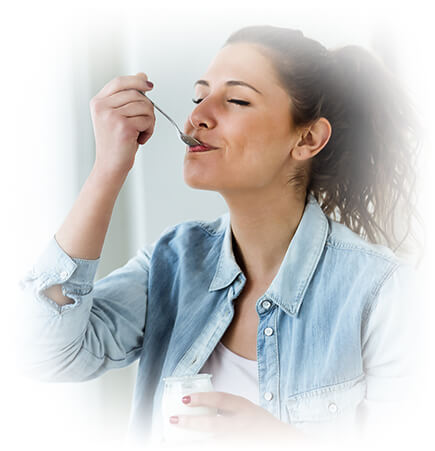 I had four specific criteria:
They had to taste just as good as traditional versions…
Every ingredient to be organic, healthy, natural — no added sugar, gluten, processed chemicals, dairy, or artificial ingredients…
As important, I wanted them ADDICTIVE (in a fantastic way!) Not just melt-in-your-mouth, but I wanted to crave these healthy alternatives as much as my favorite brand names…
I wanted to know each bite was skyrocketing my health… energy… and beauty, making my skin glow and hair shine…
After hours of intense experimentation with a handful of bakers and chefs, I'm ecstatic to say it's ready for you.
Best of all: I'd love to ship it to your doorstep — ABSOLUTELY FREE – no strings attached!
And you're one click away from claiming your copy.
Introducing…
Your one-stop snacking solution for every craving, every schedule, and every person in your family…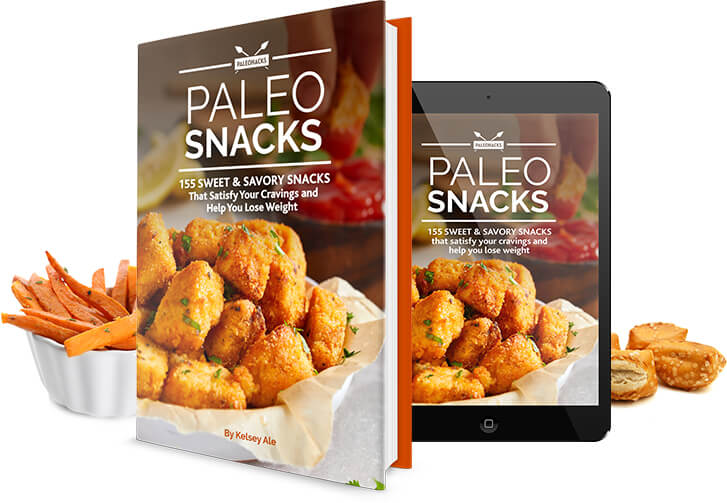 If you're a "busy bee" who's tired of processed and boxed snacks…
And you'd like to indulge in satisfying, flavor-filled, and guilt-free treats you feel GREAT about…
Today's your lucky day.
Paleo Snacks is the only collection of snack recipes guaranteed to get your taste buds doing somersaults…
… and with each bite, squash cravings, revitalize your body and mind, and have you glow with youthful, all day energy.
Inside, you'll find 153 of my yummiest recipes for you and your kids to dig into…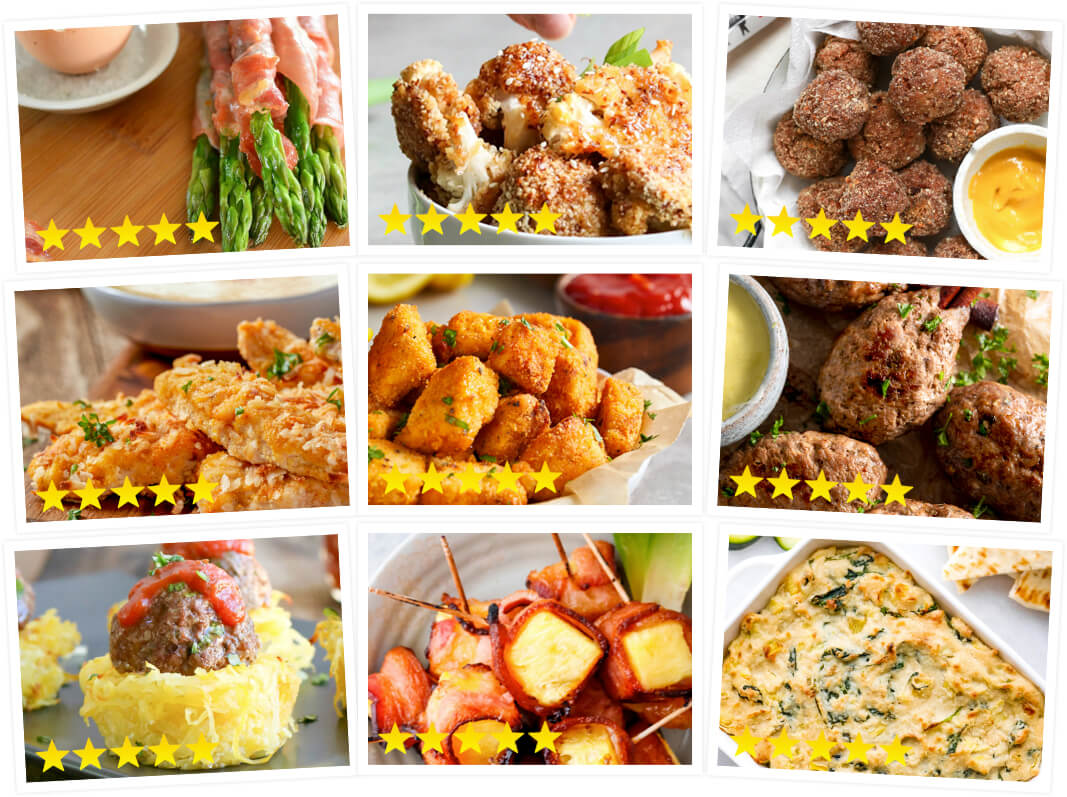 Whenever, wherever, and however you'd like!
It's a MUST-HAVE for any snack-lover.
And on this page only – we're shipping out 500 copies free – all that's left to do to grab your copy is click the button below now.
Because 10 minutes from now, you could be chomping down on goodies like:
Sour strawberry gummies… Coconut chips… Caramel cashew clusters… Pumpkin spice fat bombs… Cinnamon banana buttons… Bacon chips & guacamole bites… Sweet potato curly fries… Jalapeno popper dip… the
list is endless!
And remember: every recipe is Paleo, which means there's no gluten, no dairy, no sugar, and no processed or artificial ingredients.
You'll be doing your body a favor with each juicy bite!
Want the details?
The first thing you'll find in section 1 is what I call "Sweet Tooth Heaven":
Dozens of flavorful gummies… on-the-go, energy-boosting bars… crunchy chips & crisps… rich & decadent puddings… fluffy macaroons… and little bites to enjoy…
If you think these photos are gorgeous, imagine what they taste like! (Here's a hint: yummy and oh… so… satisfying!)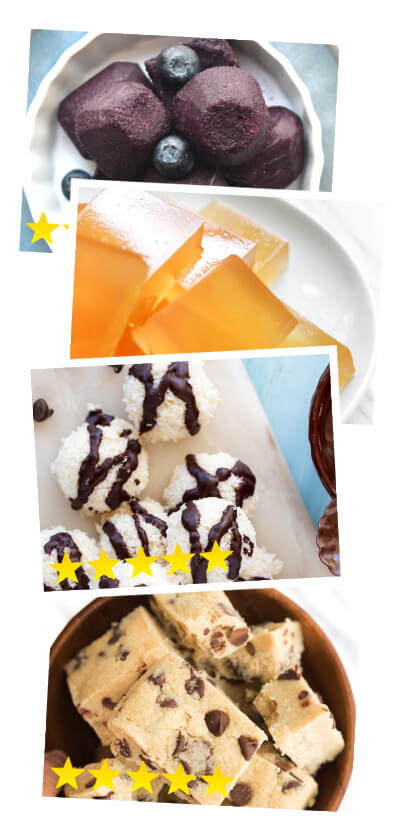 Blueberry magnesium gummies… Kombucha gummies… Apple chips… Ginger date bars… Coconut fat bombs… Chocolate fruit dip… Chia pudding… Pumpkin spice latte roasted pumpkin seeds… Orange coconut macaroons… Carrot cake bites… even Chai latte bliss balls…
That's not even scratching the surface!
The best part?
Unlike most desserts, these aren't loaded with lethal combinations of unhealthy fat, salt, and processed sugar.
But they're still to-die-for – in a good way!
You put a batch of these on the kitchen counter for you and your family and turn around?
They'll be gone.
Having a rough day? Dig in! Having a wonderful day and want to celebrate? All the more reason to treat yourself further!
(In fact: these are fantastic goodies to surprise little ones with… make for dessert after dinner with your spouse… or movie night with friends.)
The point is: the choice is yours.
Snacks grant you the ultimate power over your health… over variety… and over foods you energize your body with.
Better yet: most can be whipped up in less than 10 minutes – without expensive equipment.
In other words?
You don't have to be a professional baker to whip up tasty, delectable snacks like these – and I'll prove it to you right now: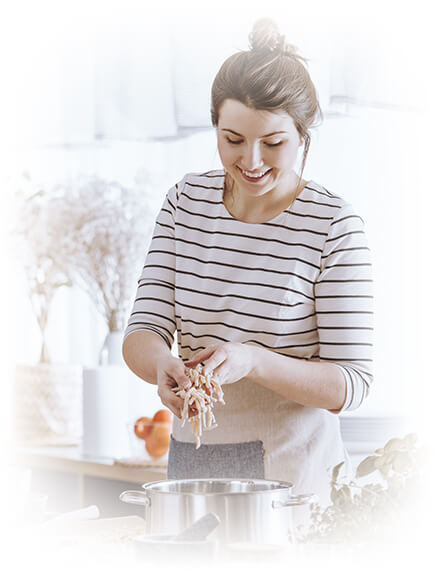 After years of professional baking, I can safely say the reason why cooking is so difficult is most recipes are complicated.
Between the different ingredients… different temperatures to cook them at… and "specialty store" trips…
It's overwhelming.
That's why I've devised every finger-licking-good recipe inside Paleo Snacks with as few natural ingredients as possible.
(Most you can count on one hand!)
Plus – I walk you through every step of the way with detailed instructions.
Which means even if you struggle to boil water now, and your idea of "cooking" is microwaving eggs (eek!)…
I'll show you how to get in and out of the kitchen in minutes.
And get this:
We get emails all the time from happy customers who make these with their kids, still in kindergarten.
So, rest easy knowing not only are these ridiculously easy to make, but you'll also be cementing excellent eating habits that'll last a lifetime.
These snacks look FUN.
They taste FUN.
And if you follow my lead, they WILL be the most FUN you've had in quite some time.
Next?
In section 2, we deep-dive into quick… yet sophisticated savory treats you'll be eager to show off…
Over a hundred last-minute party foods and bites… creamy dips… salty fries… bacon-wrapped everything… one-bite potato balls… fluffy muffins, garlic breads, and tasty toasts…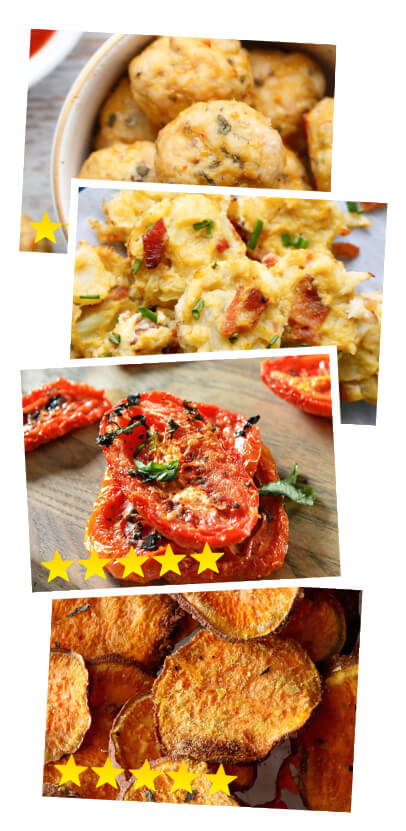 Is your mouth watering as much as mine is right now?
Chicken herb bites… Bacon-loaded cauliflower bites… Tomato chips… "Cheesy" sweet potato crisps… Chips and guacamole dip… Bacon-wrapped avocado fries… Oven-baked Cajun pickles… Ham-and-cheese pinwheels… Turkey mashed sweet potato balls… Sweet potato flatbread… Cauliflower garlic breads… even Tasty keto buns…
How can you say no to these appetizing bites?
Better question: since they're 100% Paleo, which means there's zero gluten, dairy, sugar, processed or artificial ingredients…
Why would you?
They make the perfect finger-foods whether you're having a dinner part of 20, or curl up on the couch, watch Netflix, and munch.
Now, you might be wondering:
Are these savory snacks, appetizers, or side dishes? My answer is they're all THREE
Remember when I mentioned versatility?
Here's what I mean: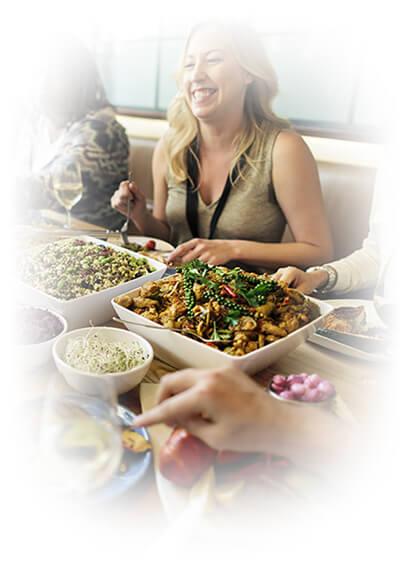 Inviting friends over for cocktails, dinner, or a BBQ?
Potluck for your kid's soccer team?
Maybe an office party?
Serve these little appetizers or succulent side dishes.
I can guarantee the response will be tremendous. With flavors this rich, don't be surprised if they beg for your "secret".
(The irony will be how nutritious yet decadently delicious they are.)
No matter the occasion, you'll get compliment after compliment, and requests for the recipes.
Whether or not you tell them it's Paleo Snacks is up to you!
If that wasn't enough…
You'll find every ingredient at your local grocery store – guaranteed!
Believe me: there's nothing more frustrating than three separate store trips.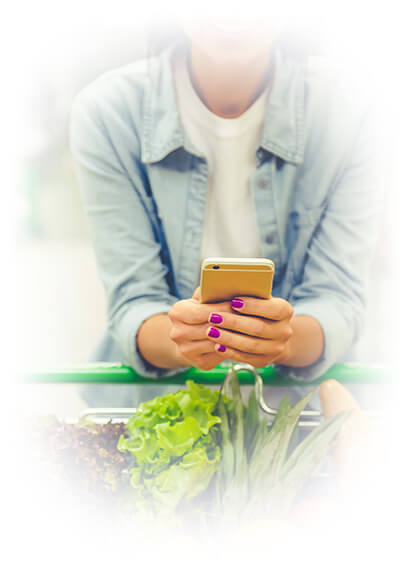 That's three different routes to take… three different parking lot battles… three different store layouts…
Who has the time?
Every ingredient needed to craft all 153 unbelievable delicious recipes in Paleo Snacks can be found in a single grocery store – no matter where you live.
This isn't some "seasonal" cookbook where you'll have to search high and low to get what you need.
You'll wrap up shopping with everything you need in minutes.
We're really proud of that.
Pretty sweet, right?
However, there's just one teensy catch:
This page is the
ONLY PLACE

to get a physical copy shipped to your doorstep today – and it'll stay that way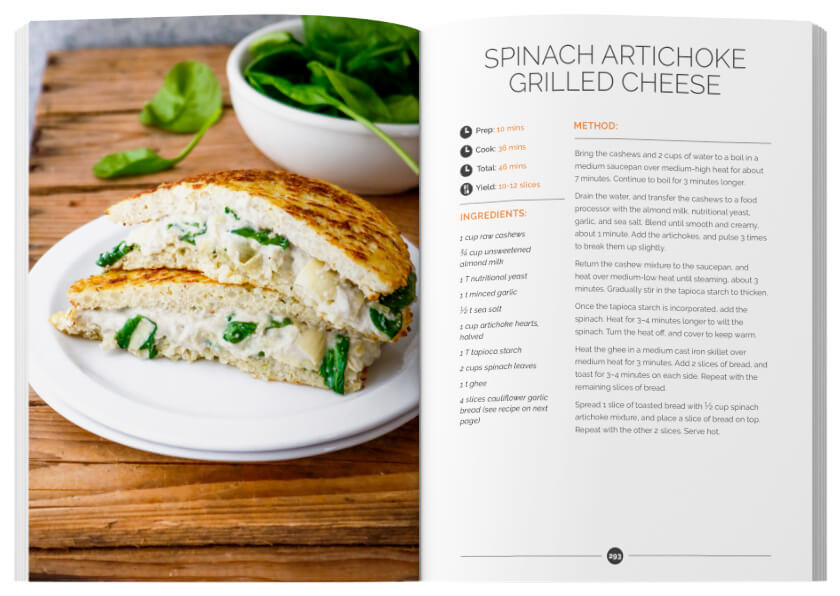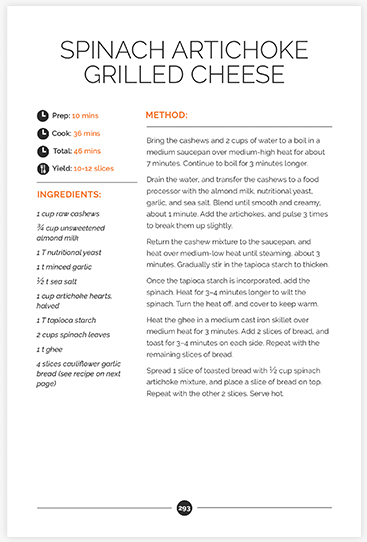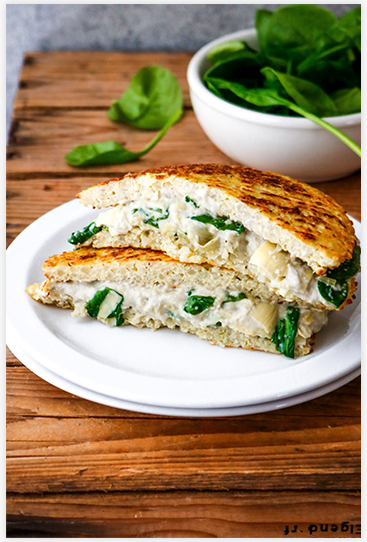 You won't find Paleo Snacks on Amazon.
Nor at Barnes & Noble.
Or Walmart.
The only way to get one of these exclusive full-color copies is to be one of the 500 readers to respond today.
The good news is – if this page loaded – that means we still have a physical copy with your name on it.
You in?
Here's how to claim your FREE
copy of Paleo Snacks today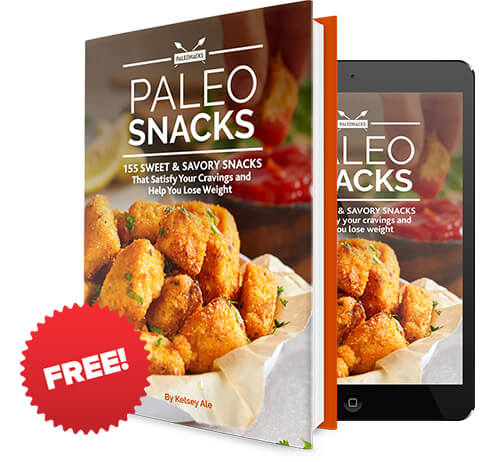 To claim your free copy, simply click the big orange button below.
From there, you'll be forwarded to our safe checkout page…
You'll discover a few more quick-start tips, things to look out for, and a list of each of your surprise bonuses – more on that below.
Then, you'll tell us where to ship your book, and the guys in our warehouse will take care of the rest.
At that point, you can kick your feet up and relax.
Your job is done.
Easy enough, don't you think?
Best of all: the book is already paid for – all we ask is you cover shipping.
Remember: there's zero hidden costs, subscription fees, or surprise bills on your credit card statements.
But just to make this an even bigger no-brainer:
Paleo Snacks Is Backed By Our 60-Day IronClad 100% Money-Back Guarantee
So You Risk Absolutely Nothing Other Than Missing Out On Delicious Snacks Your Family Will Adore You For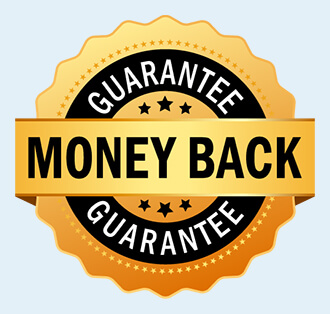 Here's the deal:
I want you to take Paleo Snacks for a 60 day test-drive. Tear into treats like Blueberry freezer bites… Golden milk chia pudding … Jalapeno bacon deviled eggs …
If you're not head over heels with the taste, if you don't see and feel your energy shoot to the moon, or you're not thrilled for any reason…
You don't pay a dime.
Simply email us at [email protected] and you'll get a prompt and courteous refund.
No questions. No hoops. No qualifications.
What's more: you can keep the cookbook and bonuses as a "thank you" for trying it out.
Which means you're fully covered and obligated to nothing. So, if you're still on the fence, why not take the dive?
Before you do, it's about to get better.
Irresistible, even.
To make this an even bigger no-brainer, I'll throw in a surprise bonus gift to guide you on your health journey…
FREE Bonus Gift:
The Paleo For Beginners Guide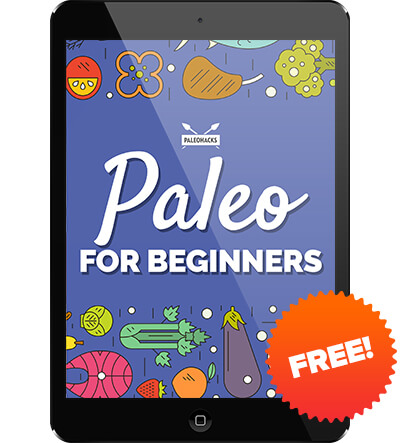 Excited about getting into Paleo?
This free bonus guide is a perfect way to get started!
Inside, I reveal how Paleo absolutely transformed my life…
And I answer many of the common questions men & women have about Paleo, including:
How is Paleo different from the Primal diet or Keto?
Why it's WRONG to call Paleo a low-carb diet
What to do for grain addiction
A simple 4-word question that reveals what foods are right for the Paleo diet and what aren't
Can men & women eat beans on the Paleo diet? What about the rice? Find the answer on the easy checklist inside
PLUS: 15 more bonus Paleo recipes for foods like coconut flour banana bread, key lime cheesecake bites, cajun sweet potato fries, and more!
A copy of the Paleo for Beginners Guide is FREE with any order of Paleo Snacks today.
With Paleo Snacks – you'll never feel constricted and deprived of what you crave most – guaranteed
Listen: I know finding time isn't easy.
Who could blame you?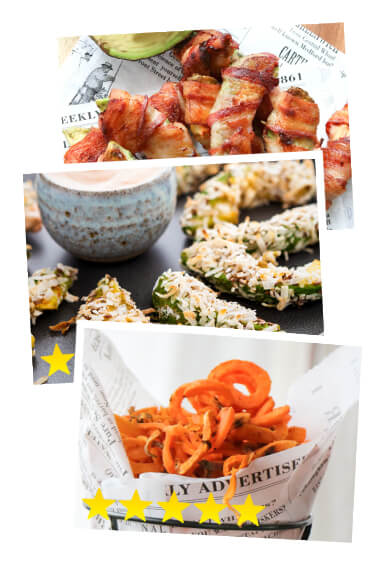 Between family, work, and everything this crazy little thing called "life" throws at you, it can feel like you're stretched thin.
And it's frustrating to even think about making healthy choices.
We made Paleo Snacks to fix that.
To give you mouth-watering, healthy, and satisfying alternatives that taste exactly like the junk food we know and love – without the calories and guilt. Most in just 10 minutes!
It's the best of both worlds – and you're just ONE click away from claiming your FREE, physical copy.
Why not?
There's no catch, no risk, and you're covered for a full year. If you're not dancing with joy over every bite and your newfound energy, you'll get a full refund.
In fact: you'll keep everything as a "thank you" for giving it a go regardless.
It's time to elevate snacking.
Don't pass on this well-deserved opportunity.
Click the button below – while supplies last – and claim your free copy of Paleo Snacks now:
When you click the button below, you'll be forwarded to an order form like this one: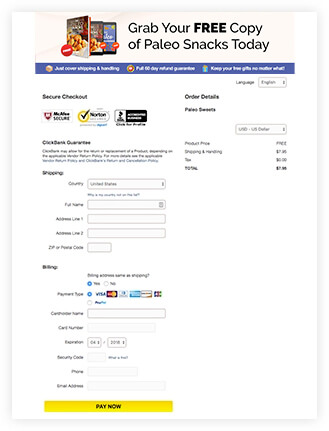 Thank you for your time today.
To delicious snacking & energy-packed days,
– Kelsey Ale
Certified Nutritional Therapist
PS – We only have 500 FREE, full-color, physical copies of Paleo Snacks to give away today.
If you want bite-sized, portable goodies to munch on between meals with loved ones at home, the office, or on-the-go…
And you're tired of processed junk that drains your wallet, energy, and piles on calories & guilt…
This is the cookbook you've been dreaming of.
I'll walk you through how to whip up timeless favorites 10X tastier and 10X more nourishing than apples, carrots, trail mix, even what's at the grocery store – many in less than 10 minutes …
Even if you're completely new to cooking – guaranteed.
This page is only place to claim your FREE copy, while supplies last. (You also get a digital version, which means you'll get started minutes from now.)
It's time.
Click the button below and tell us know where to send your FREE, physical copy of Paleo Snacks now: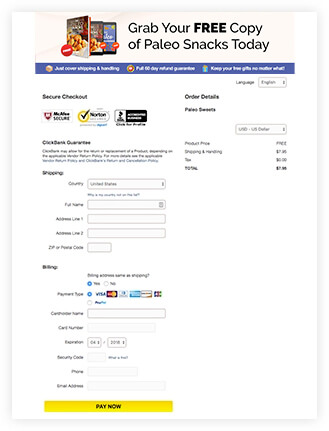 Frequently Asked Questions
Q. Is the Paleo Snacks Cookbook really free?
Yes, absolutely! I'm giving away 500 copies of this brand new cookbook for FREE today for our grand opening.
Just cover the small shipping & handling fee, and we'll ship a copy right out.
Hurry and click the button below to grab a copy now…
Because I have no idea how long these copies will last.
Q. What recipes are in Paleo Snacks?
There are 153 Paleo Snack recipes inside the cookbook…
Including delicious recipes for gummies, rice-less crispies, energy bars, paleo Doritos, bacon-wrapped sweet potato bites…
Strawberry shortcake bites, cookie dough bombs, almond butter banana bites, maple cinnamon roasted cashews, and more!
Each recipe is simple and easy to make…
And they're great for eating on-the-go.
Q. Is there a digital copy of Paleo Snacks?
Yes.
When you grab your FREE copy of Paleo Snacks today, you'll be able to download a digital copy immediately so you can start making these delicious snack recipes today!
Q. Are these recipes ok for a diabetic or someone with blood sugar issues?
Yes.
Paleo is great for people with blood sugar issues, because it is naturally lower in carbs than the standard American diet.
It can also help with cholesterol, triglycerides, and weight!
Q. Can I find all the ingredients at a normal grocery store?
Yes, the ingredients can easily be found in your local supermarket.
If they happen to be out, the ingredients can easily be found online.
Q. Are there desserts inside Paleo Snacks?
Yes!
There's chocolate fruit dip…
Carrot cake bites…
Orange coconut macaroons and more, all Paleo-friendly!
We use Paleo-friendly substitutes for the sugar, flour, and processed ingredients inside normal recipes to keep our desserts healthy and delicious…
So you can satisfy your sweet tooth guilt-free.
Q. When will my book arrive?
When you click the button below to confirm your order, your copy will be shipped out either today or tomorrow.
It normally takes about 5 business days to arrive.
You'll also receive a digital copy you can open immediately.
All this is assuming that the 500 copies we have aren't already gone…
If the button is still available below instead of a big "sold out" banner, then there's still a copy left for you!
So make you grab your copy before our warehouse stock runs out.
Q. How hard are the recipes to make?
Here's the best part:
We've written the directions out in simple, easy-to-follow steps…
It's very beginner-friendly, and doesn't require a lot of time standing in the kitchen.
Q. Is everything really covered by a 60-day money-back guarantee?
Yes.
If you're unsatisfied with anything, feel free to send us an email within 60 days and we'll refund you 100% of your money… including the shipping and handling fee!
That way, you have ZERO risk when you give Paleo Snacks a try.
You'll even get to keep your copy of the cookbook and all the bonuses!
It's our way of saying thank you for giving us a try.
So hurry and claim your copy before our 500 copies run out…
Click the button below to get started with Paleo Snacks today!